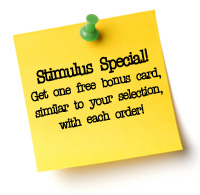 Postcards
Shop by Category

About Me

fun & vintage collectibles from
hollywood california and beyond


Postcards, small collectibles, and Tupperware key chains are a few of the items I began listing on eBay several years ago. Now, classic-la tends to limit itself to postcards, old books, paper items, matchbooks, figurines, and lots of Hollywood memorabilia, etc. whenever I have time.

Lately, I have been collecting, buying, selling and trading old postcards. Like most collectors, I concentrate on certain themes and topics I like myself, but eventually pick up something different now and then. Reading the message on a card can itself be an hilarious and educational diversion. Without telephones, for example, gentlemen had to send postcards – or even leave a card with a guardian – asking their sweethearts to a show. Just about every facet of daily life is mentioned over time as postcard types, styles and topics changed.

Since someone collects just about everything, from the first unofficial private mailing cards, to the successful celebrity cards popular later, I try to locate and sell a variety of types, topics and styles of cards.

I enjoy searching for cards in vast and diverse locations, I must have a card for you or be able to find one, so please send me your wish lists, etc.

Since I have lived in Los Angeles and Hollywood for about 10 years, I have a keen eye for important cards from this great region. I believe at least one of my cards will interest you. I provide especially quick shipping, and can provide other services according to prevailing fees. We live right here in Hollywood, so shipments go out quickly. I am also fortunate to have many estate sales in the area and certainly urge you to contact me if there is something you just 'must have,' so I can look for cards for you. SATISFACTION GUARANTEED.


Daniel Loftin, Hollywood CA.

A Photography Class
Made My Portrait